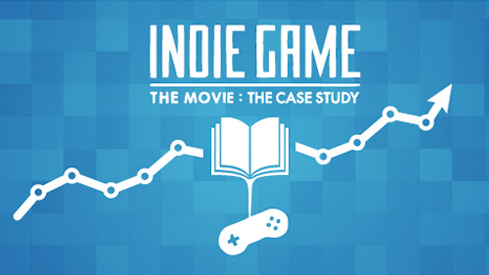 May 23, 2013
It's never been easy to market an indie film—but in a blockbuster universe, getting people to care about a low-budget production devoid of stars and lacking the enormous, built-in fan base of The Dark Knight or The Hunger Games can seem all but impossible. One of the few experts at this stuff is Marc Schiller of BOND Strategy and Influence, a New York firm that's helped launch such films as the Napster doc Downloaded, Banksy's Exit Through the Gift Shop, and the forthcoming teen killer pic Violet & Daisy.
Last month, Marc—whom I've known for some time and work with on occasion—an­nounced BOND360, a marketing, strategy, and PR consultancy designed to help indie filmmakers connect directly with their fans. (Update: In 2015 Marc suffered a tragic stroke that left him unable to speak. His recovery is the subject of a film he made afterwards called Bond/360.) He calls it the "artisanal distribution" route—"partnering with a film team to craft a distribution plan that's best for them." In a recent post on the IFP blog, he laid out some ground rules that govern how this stuff works. The short answer:
Community + Data + Content Bundling + Dynamic Pricing = $$$
Let's take them one at a time.
Community
No, it's not about how many Twitter followers or Facebook "likes" you can claim. A Facebook campaign to collect more fans is as pointless and empty as it sounds. It's quality, not quantity, that matters:
For me, your community are those people who want your film to succeed as much as you do, and are willing to do anything and everything they can do to help it get there. They are the people who are willing to spend their Saturday afternoon putting up posters for you in their local towns. They are the ones who can't wait to meet others who share a similar passion for your project. The real value of community is that these are the people who will tell ten others to go see your movie. And there's nothing more powerful (and inexpensive) than lever­aging the passion of your community.
 Which is why a list of email addresses is the most powerful tool you can have.
+ Data
Okay—but where do you get the email addresses of people who really, passionately like your stuff? Not from Amazon or Apple, certainly. Nor from Netflix or Hulu. But there are platforms that do give you this kind of information—most notably, VHX. An online distribution service that last year raised $1.25 million in a seed round led by Lerer Ventures, VHX has the potential to become a significant disruptor. Take a look at its backers: 4chan founder Chris Poole (heading the Lerer investment), Reddit founder Alexis Ohanian, WordPress co-founder Matt Mullenweg, and Buzzfeed co-founder John S. Johnson. More to the point, take a look at what it offers filmmakers—live analytics, including not just audience demographics but, yes, email addresses.
+ Content bundling
Bundling has gotten a bad name now that we've figured out it's what makes our cable bills so crazy. But this is not cable providers making people buy channels they don't want; it's producers offering fans something they do want—more stuff, appealingly packaged. From the producer's point of view, it's all about creating value beyond the thing people are ostensibly buying:
Today, nobody can compete on price with Amazon. And a a time where Netflix offers a month of unlimited access for less than the price of a single movie ticket, the only way filmmakers can make any money by going direct to fans is to offer them something that the other platforms can't. And if done well this can come at a higher price as long as you are giving fans more value at the same time.
Trent Reznor understood this a long time ago. It comes back to community—people who have as big an investment in your success as you do. Bundle some content. Make everybody happy.
+ Dynamic pricing
Meanwhile, markets shift. Your bundles might be worth one thing today, something else a week from now. With data (see above), you can understand what people are looking for and adjust your prices accordingly.
= $$$
. . . which are not necessarily the point—but they are what makes the whole thing possible, right?
It's not just films, of course; this kind of strategy can work for music, books, just about any form of creative endeavor. For more detail on what makes it work, read Marc's post and check out the amazingly in-depth case study from the makers of Indie Game: The Movie, the Sundance-award-winning 2012 documentary about game developers.